Born in 1976 in Cortona, attended the Faculty of Architecture in Florence where he completed his training under the leadership of the late Maestro Roberto Segoni.
From the beginning of his interior design work, Emanuele's ecletic approach has broken through many barriers of planning discipline, blending naturalness and traditional design with modern style and the current trends of fashion and design.
To enable his ideas to be realised, Emanuele has also established relationships with several businesses and contractors including and most importantly to date that with Del Tongo Industries.
In recent years Emanuele's focus has moved specifically to interiors and has worked to achieve simplicity in hotel accommodation to make the customer experience as memorable as the individuality of the design.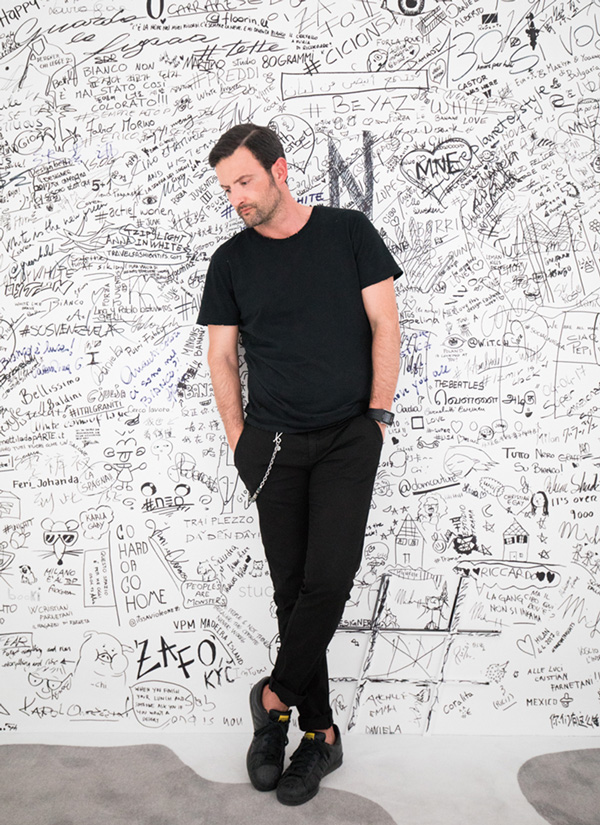 An old warehouse in Tuscany, converted into a modern, predominantly white, light studio for architects and designers, with a creativity-inducing ambience. Traditional beams are painted white and six large windows flood open plan areas with natural light.
The studio takes a bold approach in the planning of commercial spaces, with particular interest in hotel interiors and focuses on making uncomplicated theme delivery to structures that require sensitive treatment, whilst developing iconic schemes, practical usage consideration is given priority.
Studio Svetti is always searching for talented architects and interior designers who are eager to learn and develop their skills as interns in our office. We are also looking for young designers for stage periods.